The Kishu Lacquerware Festival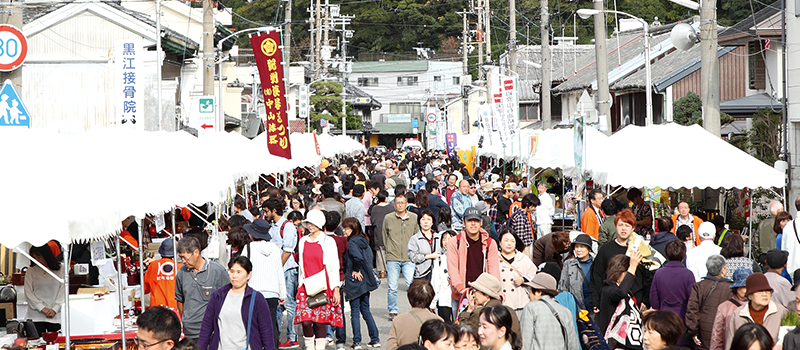 Discover your favorite lacquerware in the birthplace of Kishu lacquerware!
The "Kishu Lacquerware Festival" is held on the first weekend in November every year. At the popular "Great Lacquerware Fair," many local wholesale stalls are lined up and directly sell Kishu lacquerware on-the-spot. Kawabata Street is packed with people searching for special deals and enjoying the Festival.
(Date and Time)
The first Saturday and Sunday each November
10 a.m. to 4 p.m.
(Venue)
On and around Kawabata Street in Kuroe, Kainan City