Traditional craftsman
Toshifumi Tanioka
Wakayama is proud to present "Kishu Lacquerware", a traditional craft. The process of "lacquering" provides a shine and exquisite beauty to the surface of the product, utilizing a manufacturing method which has been handed down from one generation to the next, even today.

Tanioka has mastered a number of techniques, especially the "Roiro coating" technique, as well as developing a new technique called "Zuiun coating," in his study of various inherited techniques.

Among his many great achievements including these, he also received the "Master Craftsman in Wakayama Prefecture Award" in 2013. Through his polished and mature skills and experience, he still maintains the "authentic traditions" even today.
Profile
Certification Category
Coating Category
Year of certification
1996
Specialty techniques
Roiro coat finishing, and Negoro coating, Akebono coating, Zuiun coating, which create patterns by grinding the finish, painting, and manufacturing, etc.
Main products
Flower vases, bowls, containers for confectioneries are painted and manufactured by coating wood lathed products with Negoro coating, Zuiun coating, Akebono coating, etc. in order to create patterns by polishing the finish.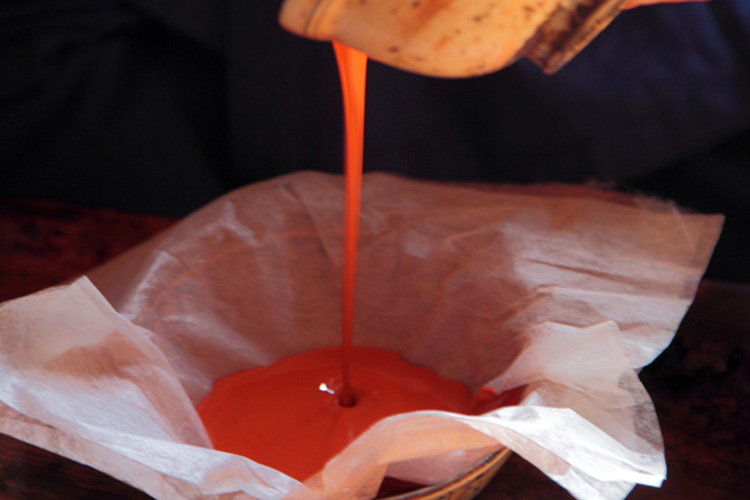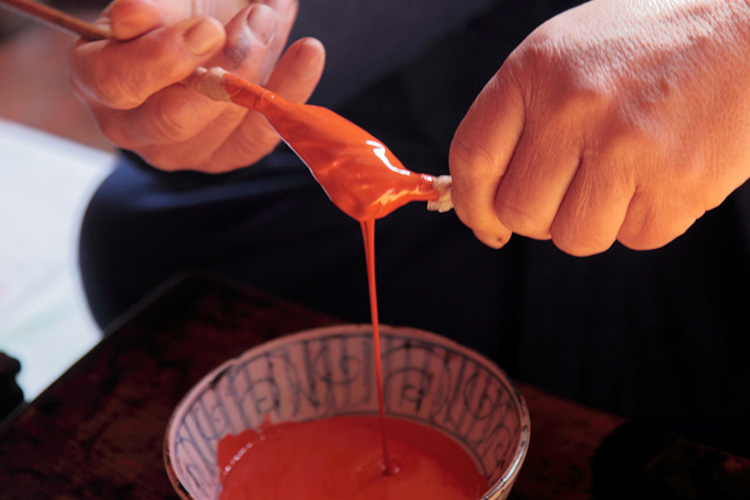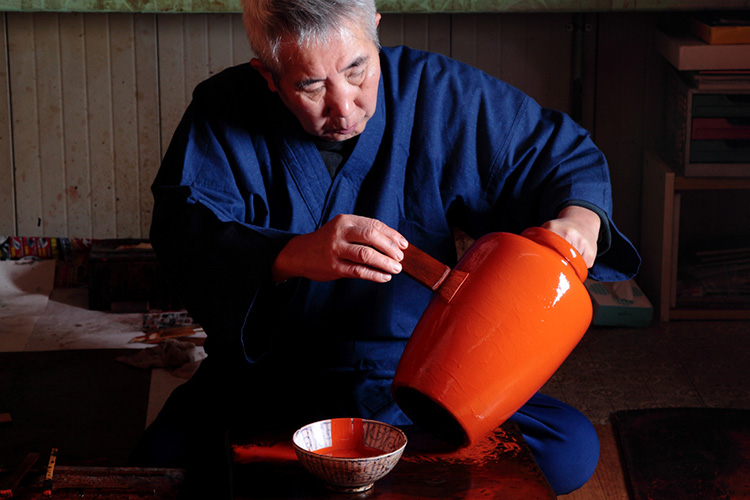 Work process

1.Base wood
The wood is allowed to dry naturally for three years
2. Base
The base is hardened with rust lacquer
3.Mid-coating
For mid-coating, the entire item is coated with lacquer using a brush.
4.Top coating
For top coating, the item carefully coated with the highest quality lacquer, avoiding contamination by brush marks or dust, etc.
5.Polishing finish
A polish finish is applied using Roiro charcoal, creating a pattern in the black lacquer.
6.Suri-urushi (applying lacquer only over the motif)
Lacquer is then applied using a cloth with gentle rubbing, and repeated.
7.Completed
Introduction of artworks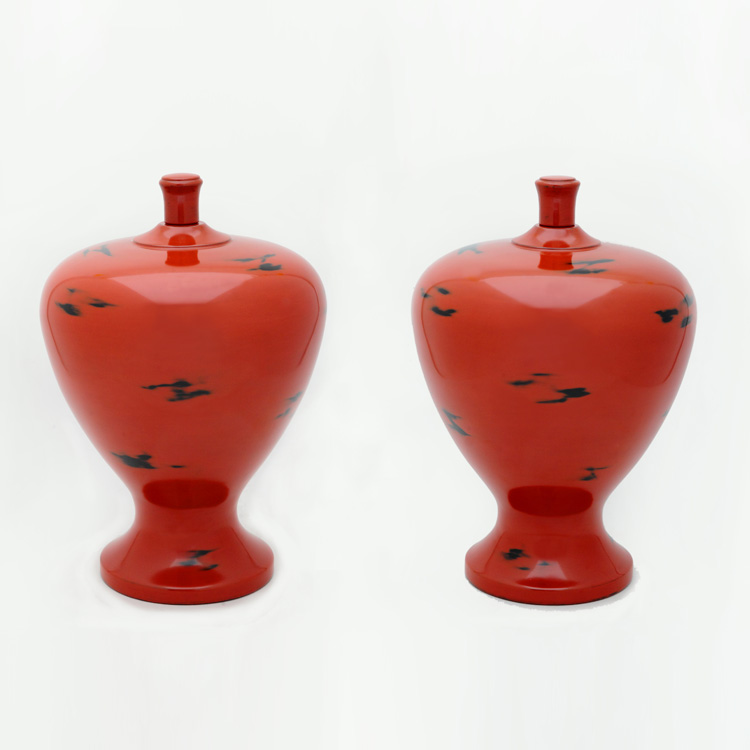 Negoro coated sake container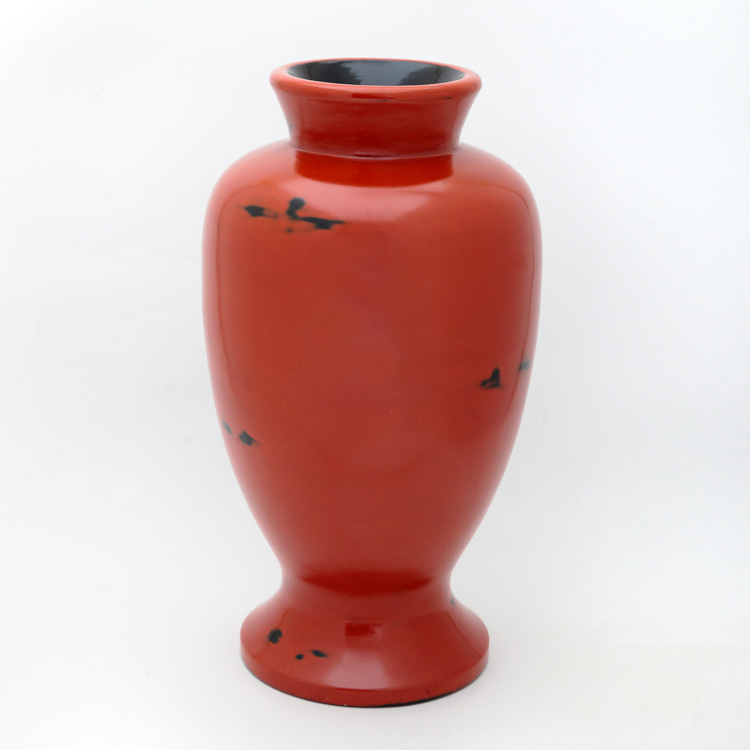 Negoro coated container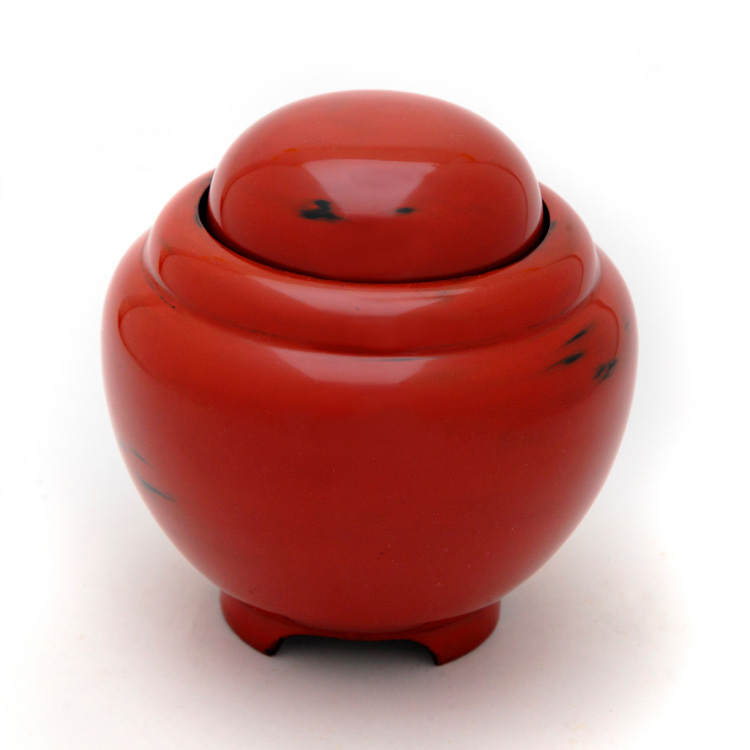 Negoro coated incense burner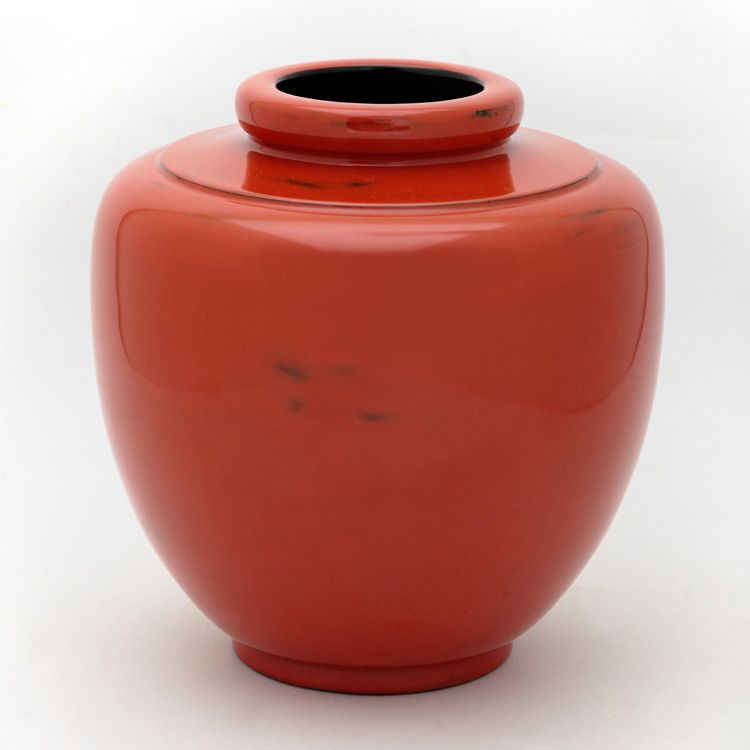 Negoro coated container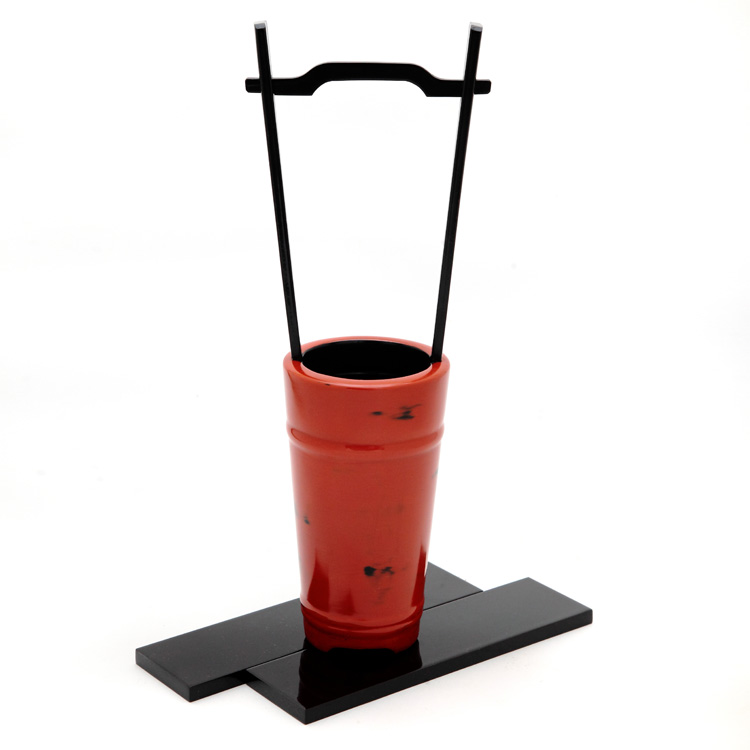 Negoro coated flower vase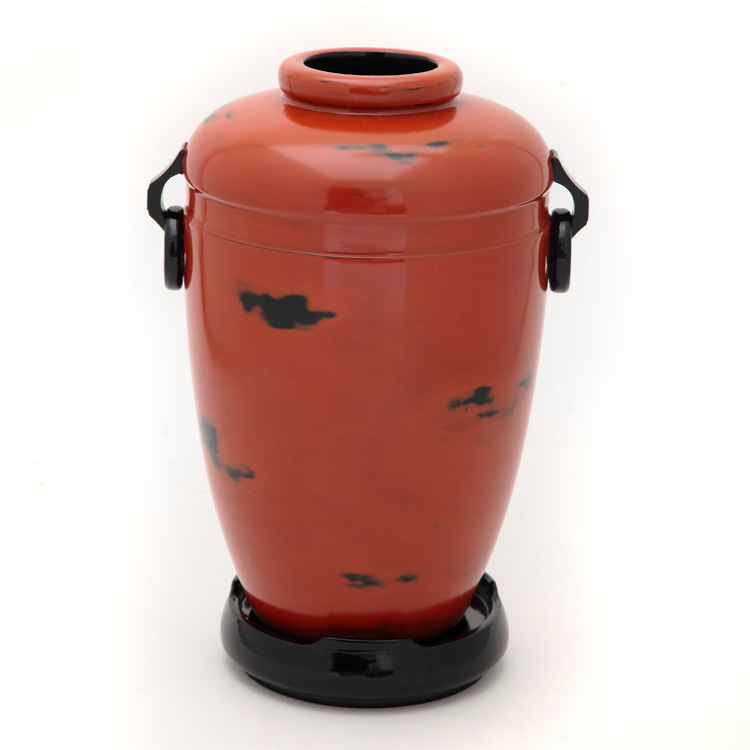 Negoro coated container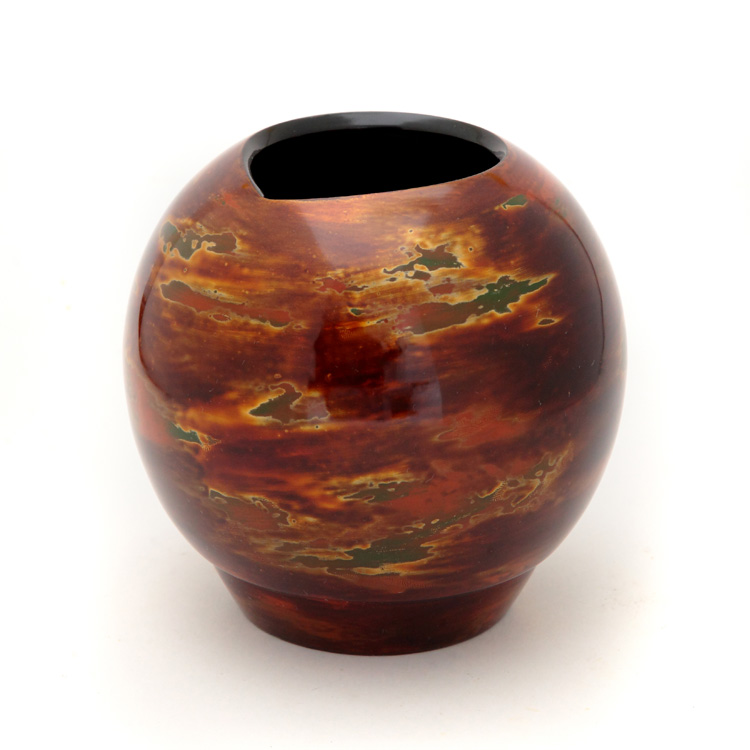 Container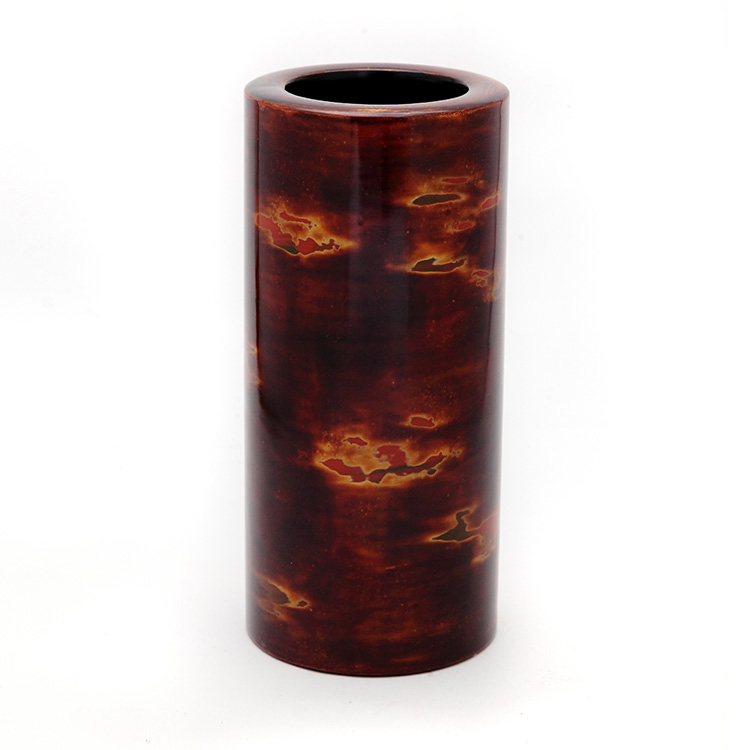 Container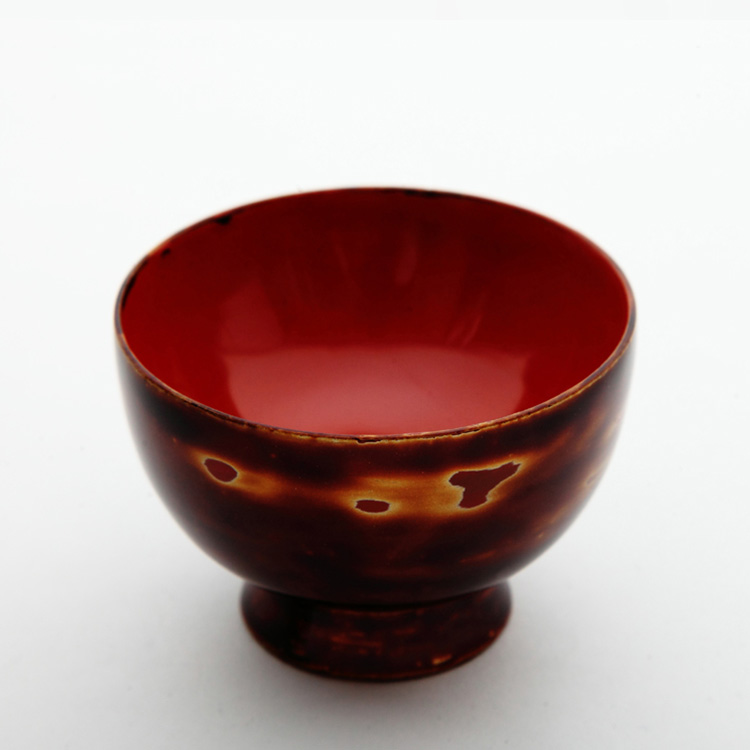 Bowl
Katsuhiko Hayashi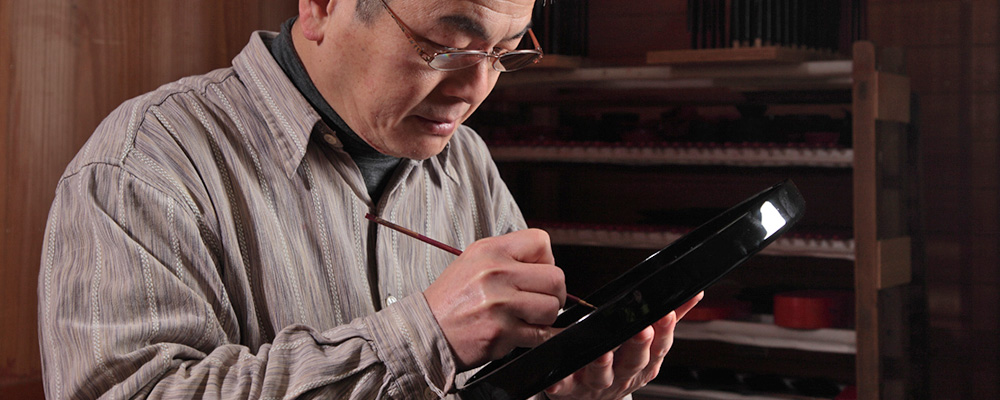 "Kishu Lacquerware" has been cherished by the local people for many years. While maintaining the tradition of the craft, Hayashi seeks to enter the future of lacquerware with fresh ideas.

He noticed the mandarin oranges and gourds which were nourished by the climate in Wakayama. With these, he practices lacquer techniques on works which emphasize the attractiveness of Wakayama.

Familiar local materials are transformed into elegant traditional crafts. With the goal of "bringing new lacquerware to people living today," Hayashi continues to challenge the possibilities of Kishu Lacquerware even today.
Profile
Certification Category
Decoration Category
Year of certification
2007
Specialty techniques
General maki-e, such as maki-e on paulownia wood chests, embossed gilt lacquer work, flat maki-e using gold lacquer.
Main products
Lunch boxes, chopsticks, dishes (such as sake cups, small bowls, small plates), etc.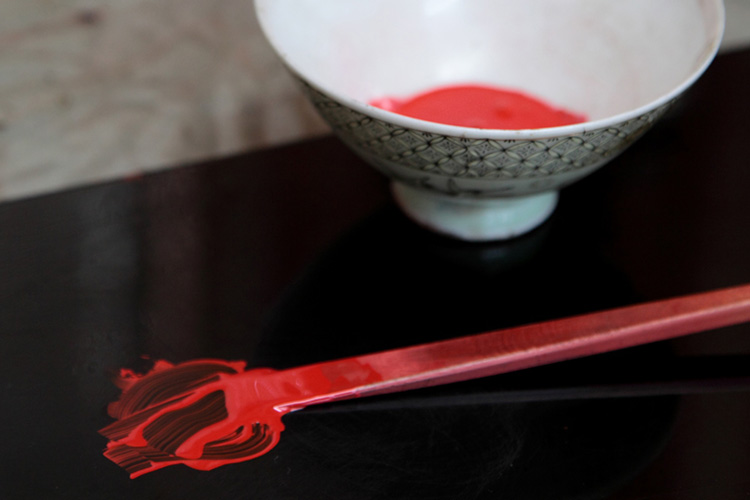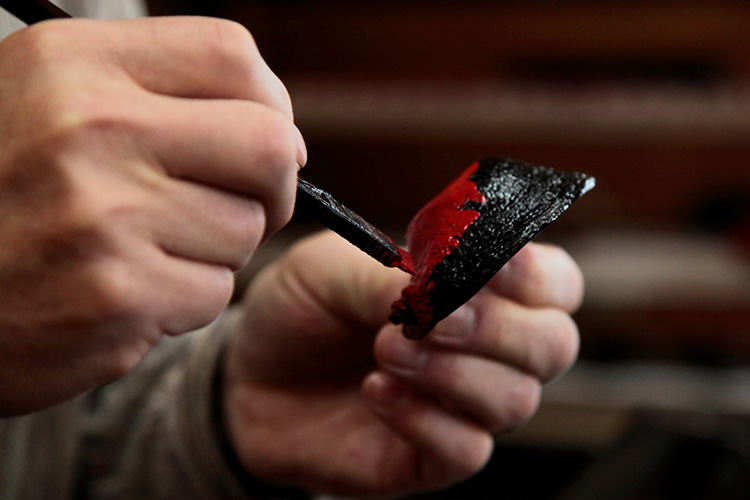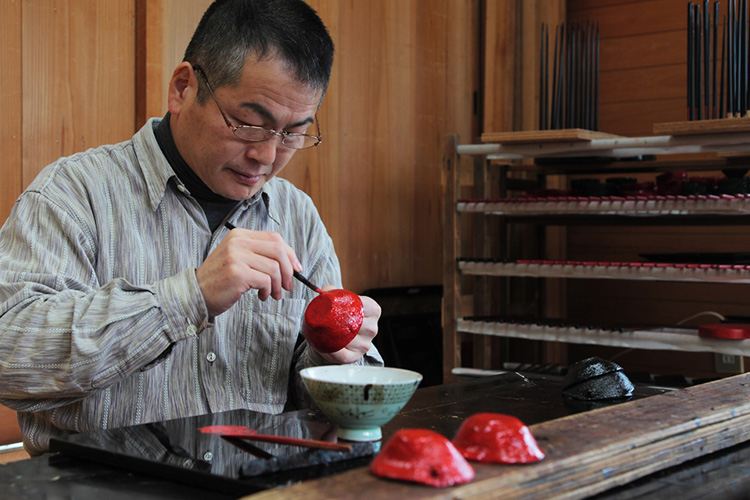 Scenes of production (maki-e)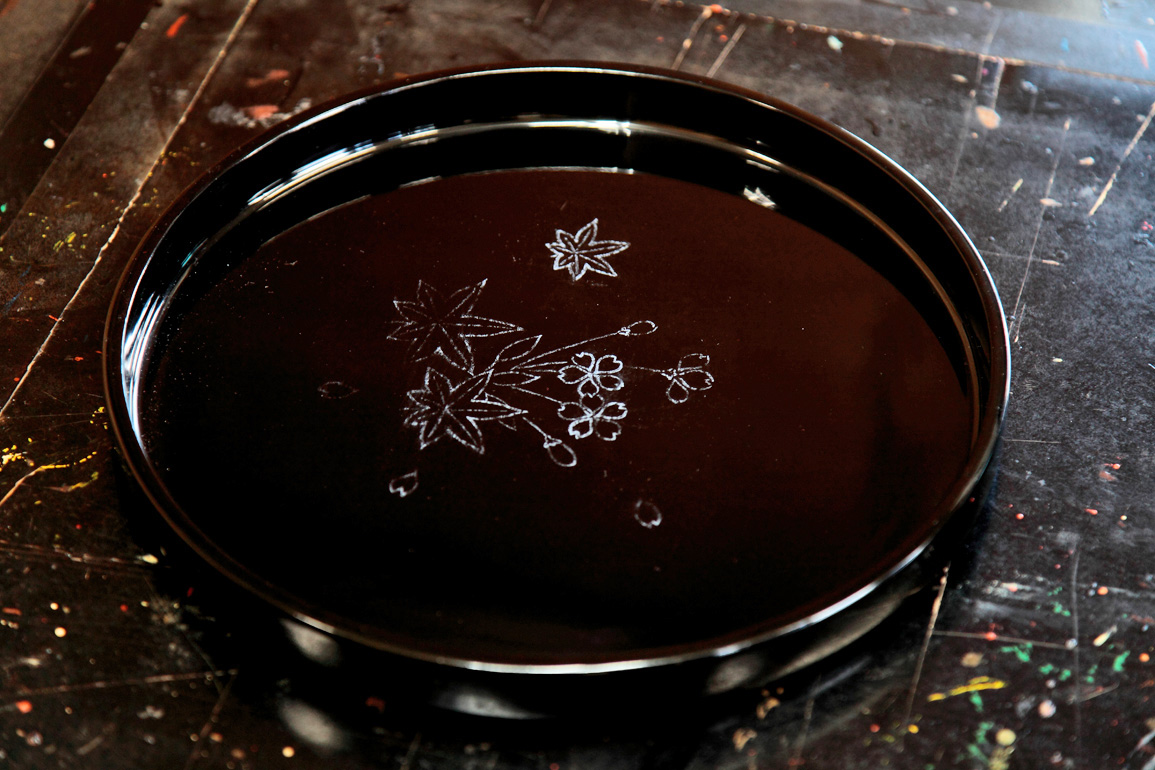 1.Okime-tori (an outline is transferred onto the lacquerware surface)
A picture and/or patterns are drawn on the lacquerware after the finishing coat. When the same picture or patterns is used many times, it is sketched on paper and stenciled.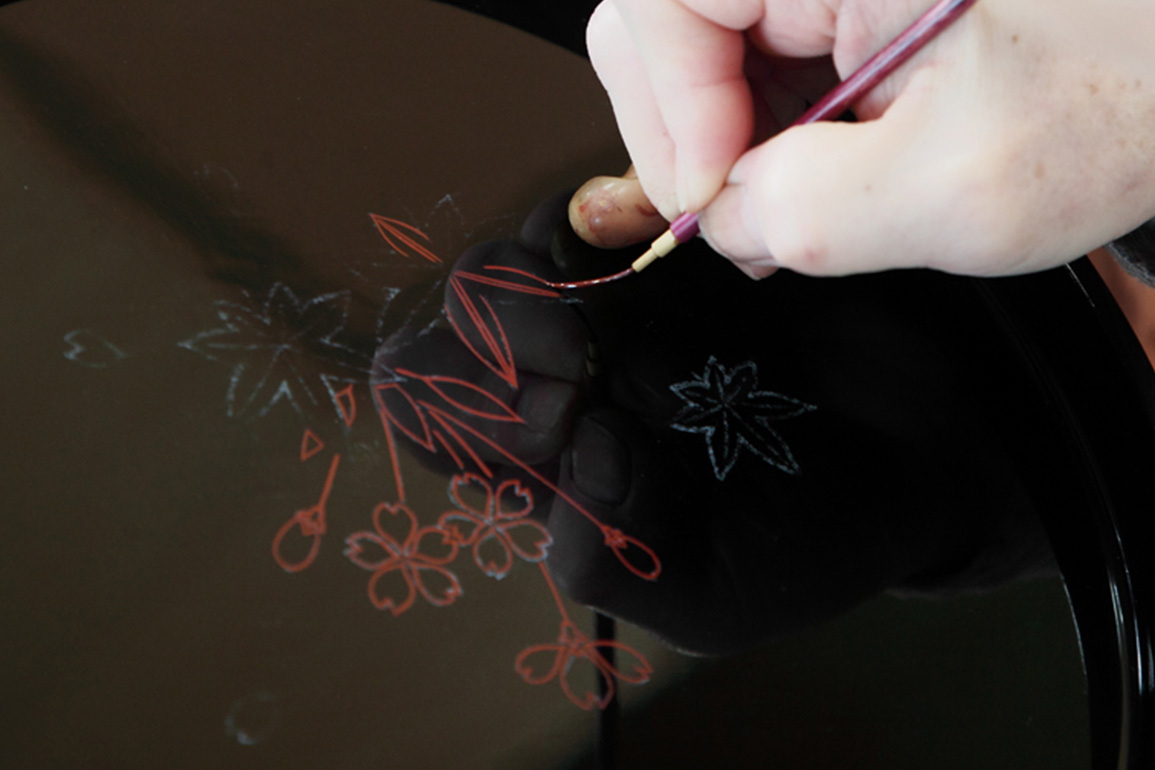 2.Etsuke (painting)
The outline is followed using lacquer. This lacquer functions as a bond to adhere powder to the surface of lacquerware for areas where a colored powder, such as gold powder, is spread.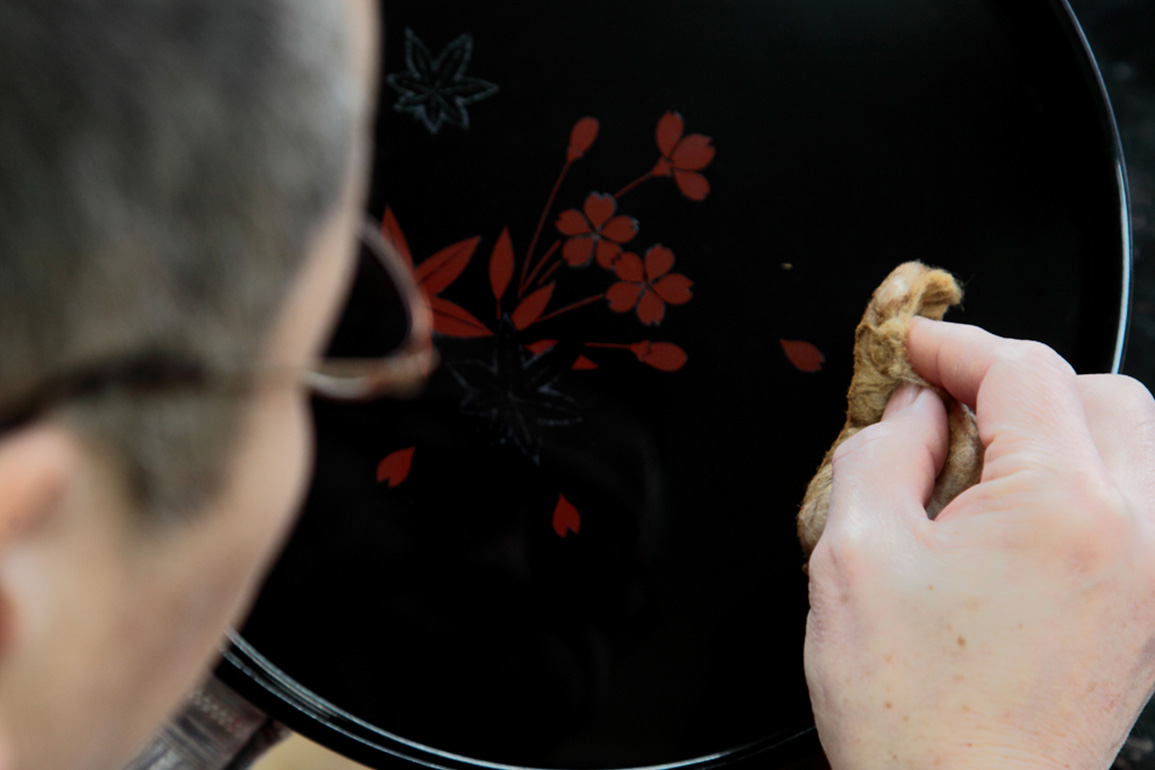 3.Funmaki
By spreading the color powder before the lacquer on the surface is dry, the pictures and patterns are raised. The item is then placed in a dedicated room with a set high humidity, and allowed to fully dry.
Introduction of artworks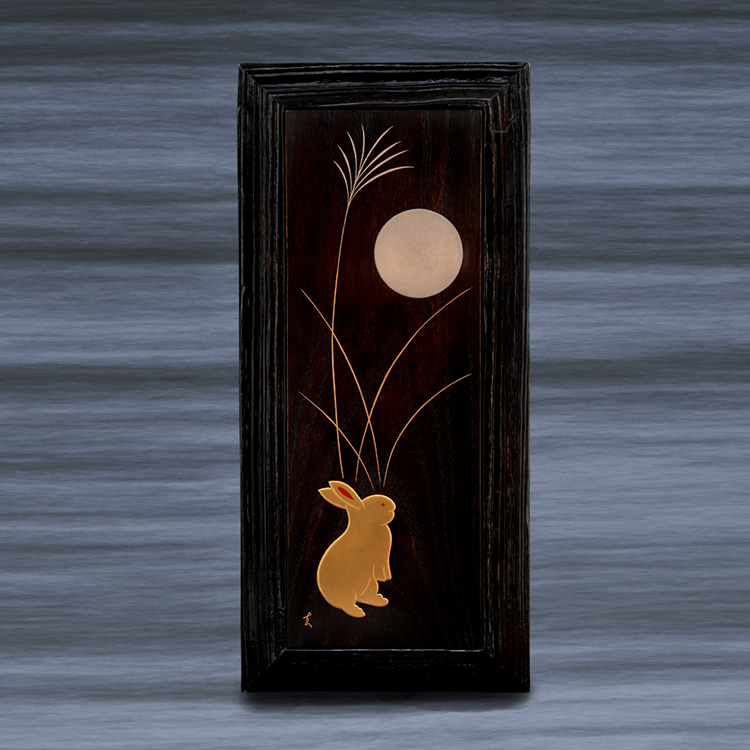 Decorative items
Decorative items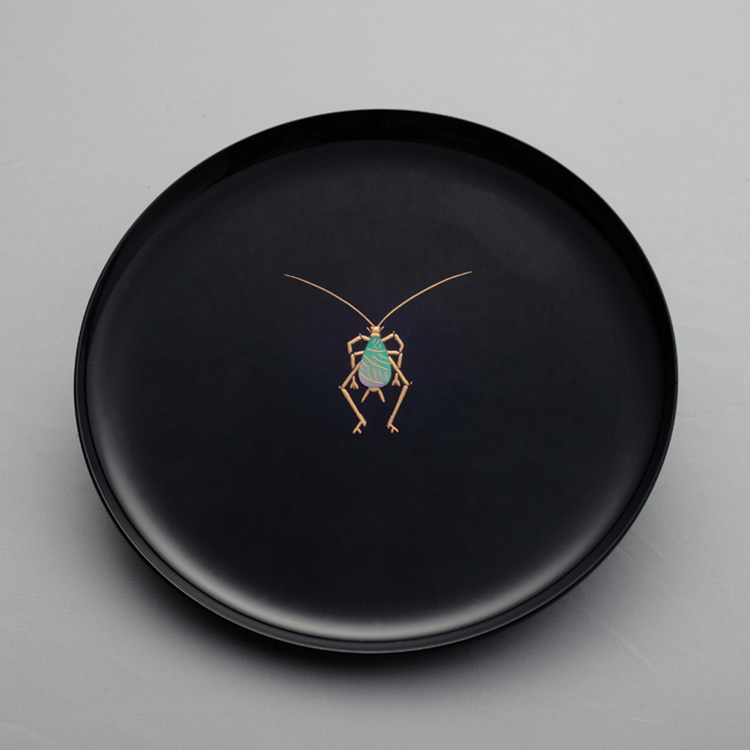 Plate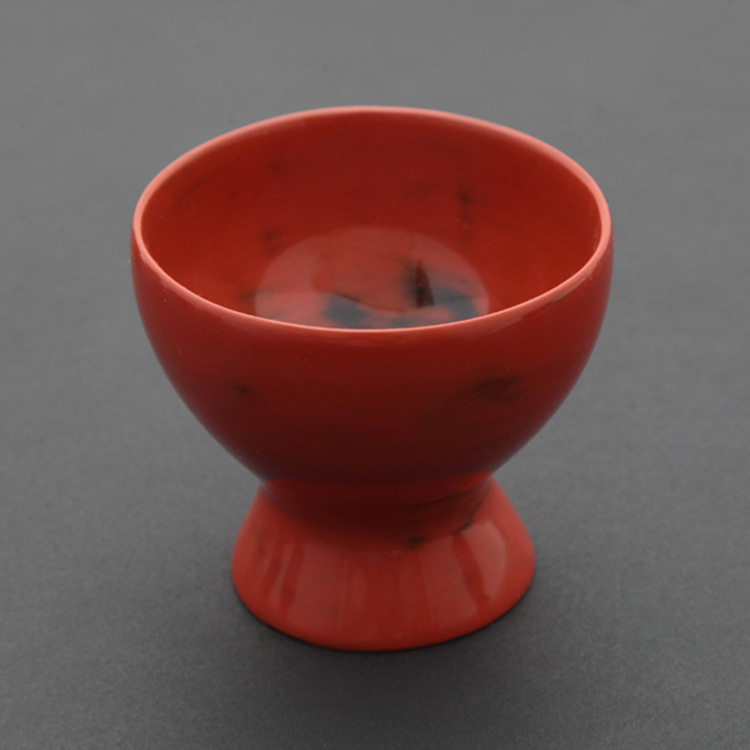 Sake cup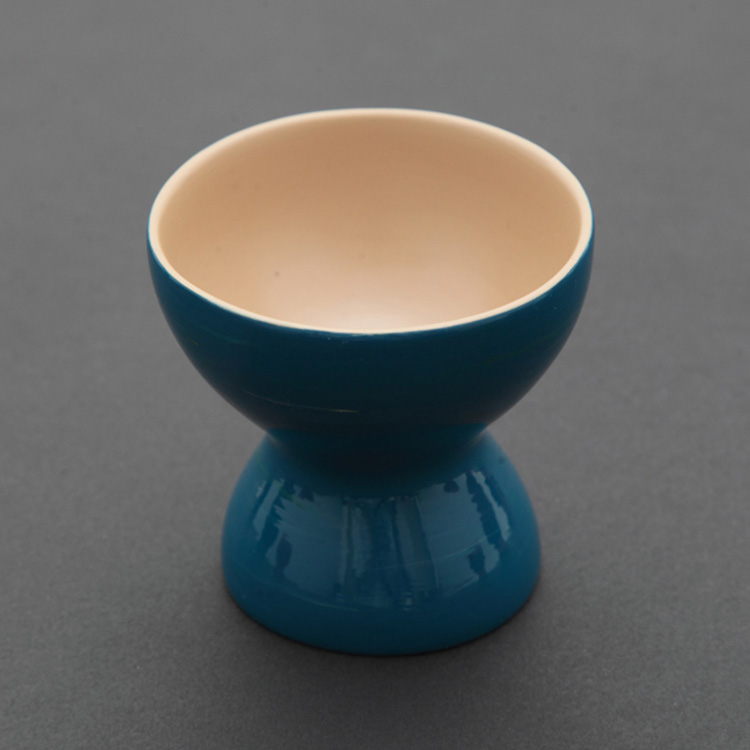 Sake cup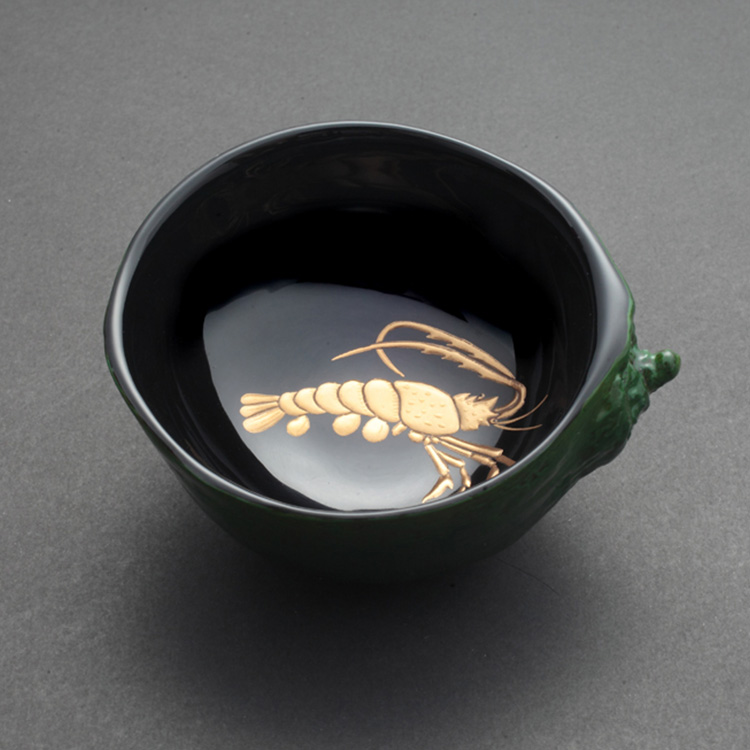 Sake cup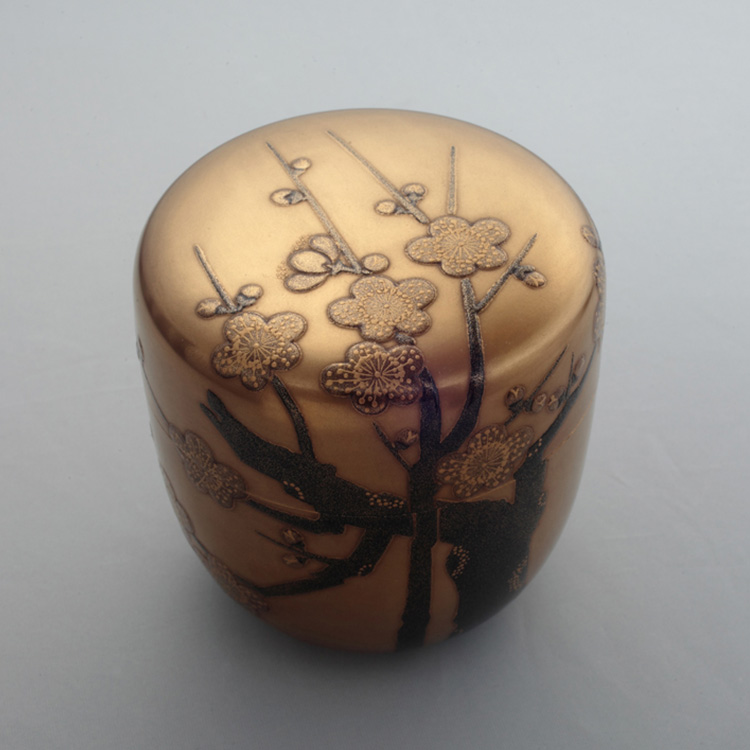 Tea container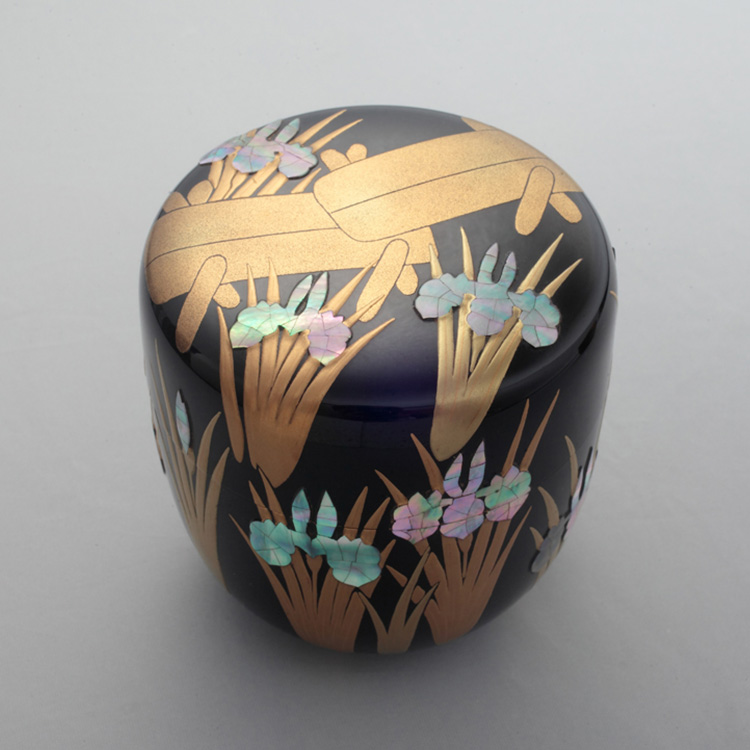 Tea container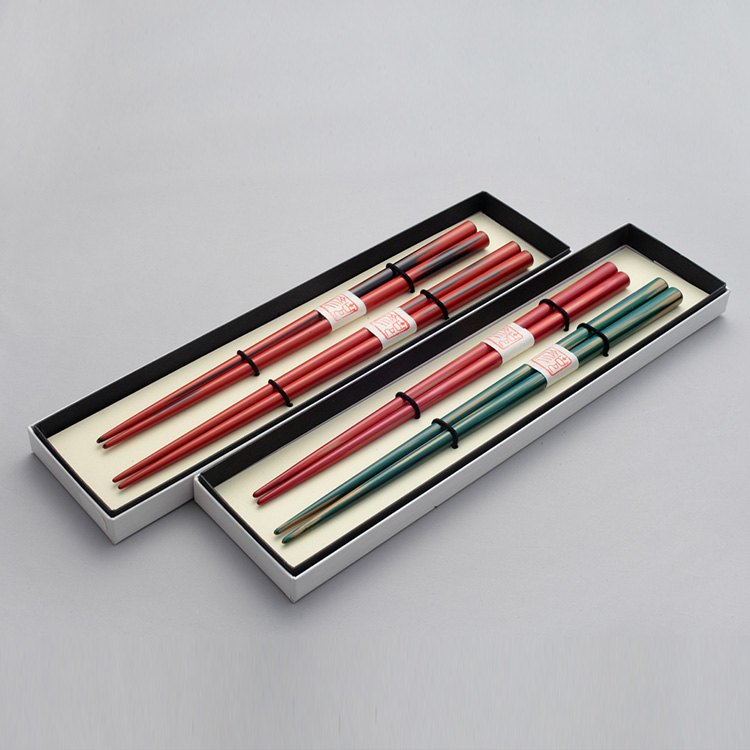 Chopsticks
Kumiko Tanioka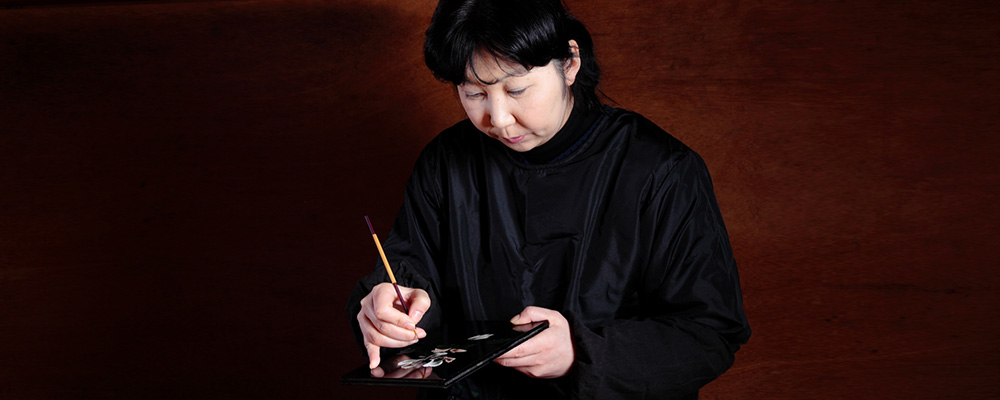 "Kishu Lacquerware," traditional art craft passed down since ancient times. By inheriting techniques with an honorable and traditional history, Tanioka has discovered new values in the manufacturing method of Kishu Lacquerware.

Her specialty is accessories such as obi-dome (sash clip) for kimonos and tie pins. Lacquering work techniques are applied on the surface, of daily use products to create deeply beautiful art pieces.

Exquisite masterpieces are created by integrating the artisan techniques and Kishu lacquer. The numerous works of art are made by her delicate hands, attracting people from all over the world.
Profile
Certification Category
General Catergory
Year of certification
2009
Specialty techniques
Negoro coating, varied coating methods, togidashi maki-e (burnished maki e)
Main products
Vases, accessories, bowls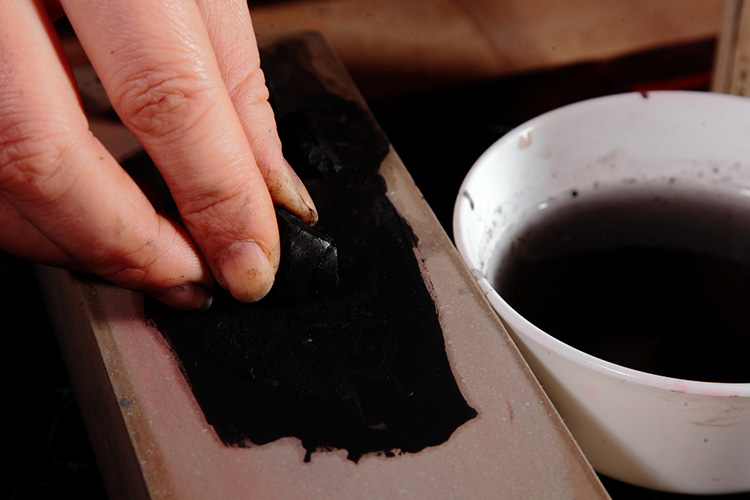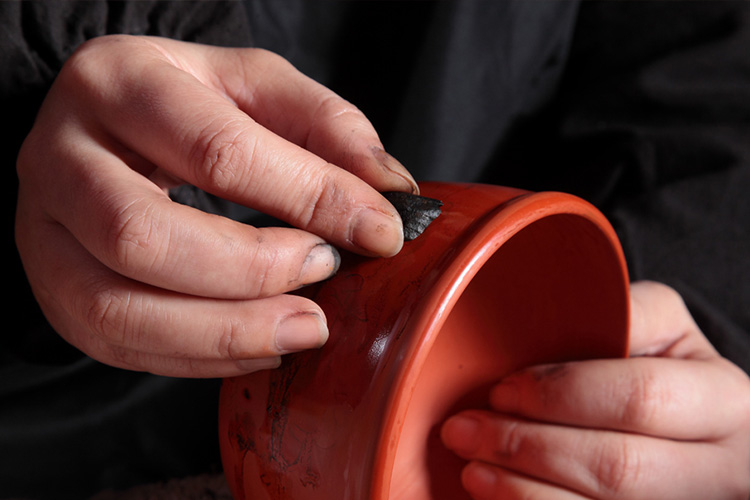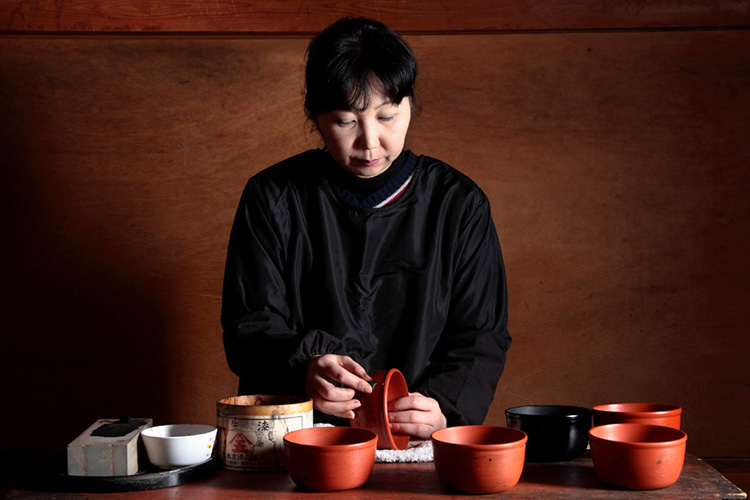 Scenes of production
Raden Technique (inlaying thin layers of pearl shells)
The raden technique comes in various forms, including inlay type, impress type, and etch type. In this operation, after attaching shells by the inlay type, lacquer is applied in layers until area surrounding the shells reaches the same height, and is finished by creating a uniform surface.
Funmaki (scattered gold and silver powder)
Metal powder, such as gold powder, is placed in the powder cylinder, and patterns are formed by sprinkling over areas coated with lacquer.
Togidashi (polishing)
The surface of the lacquerware is polished with Roiro charcoal, creating a black lacquer pattern.
Introduction of artworks
Accessories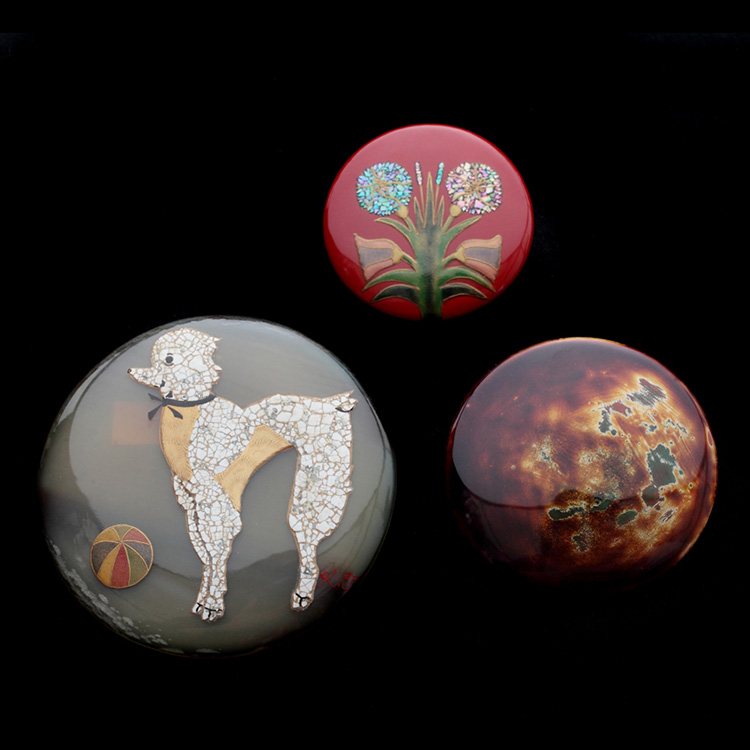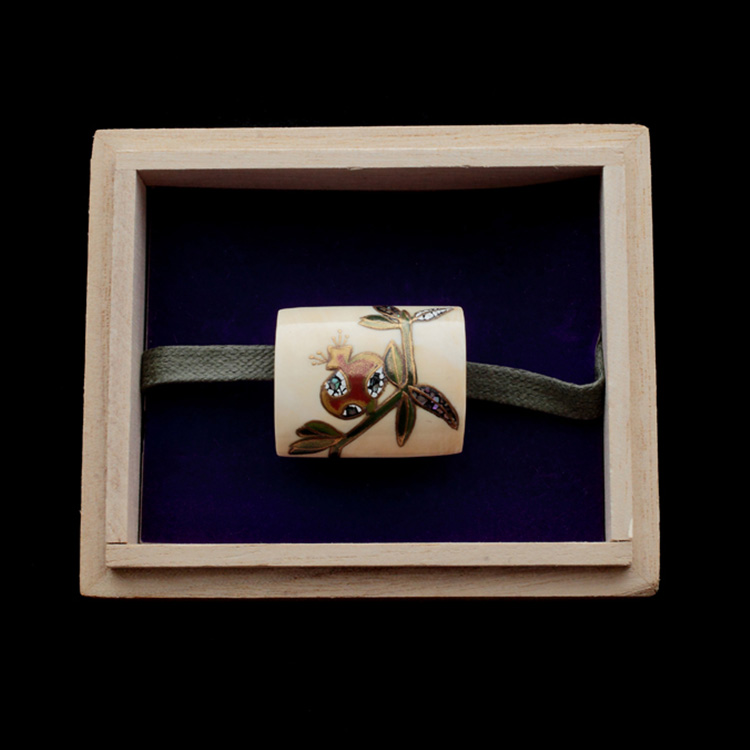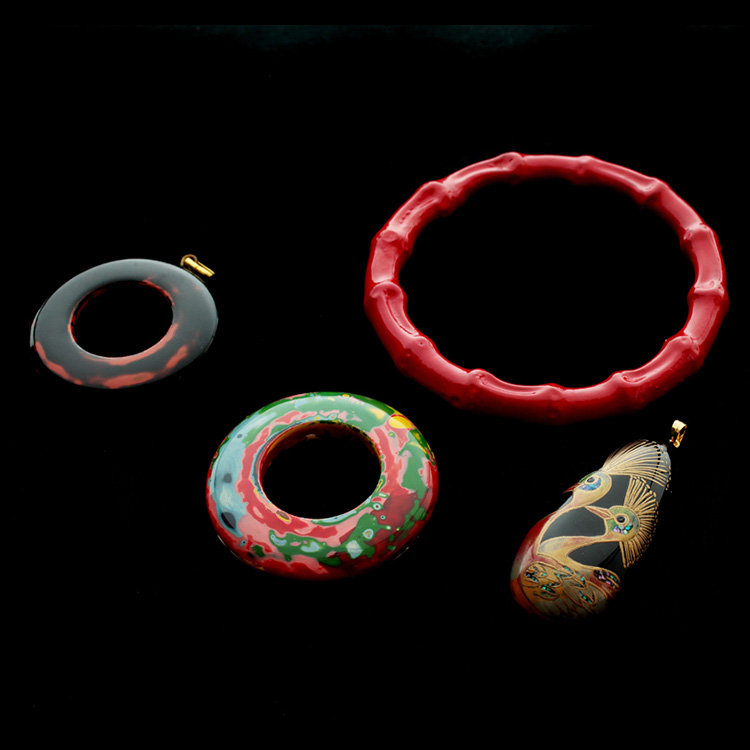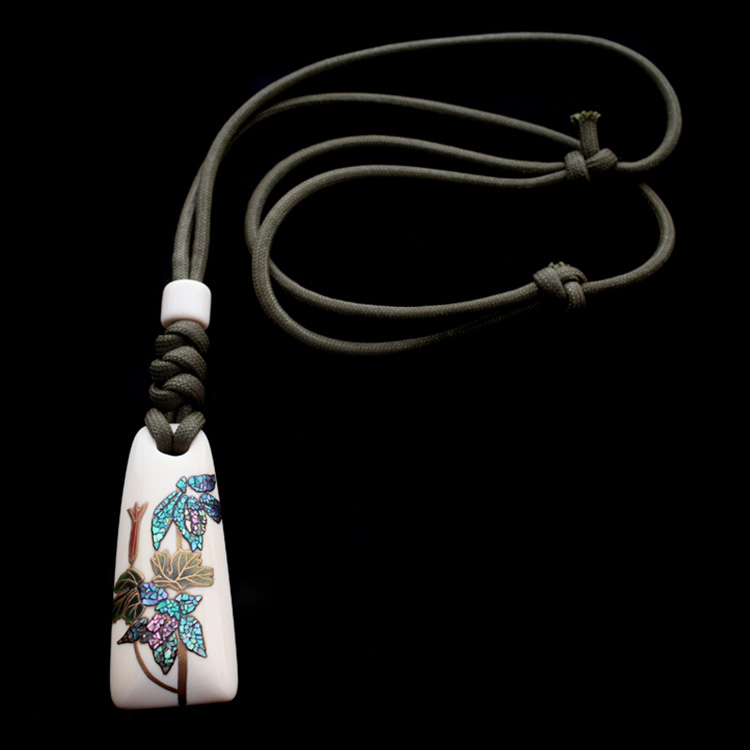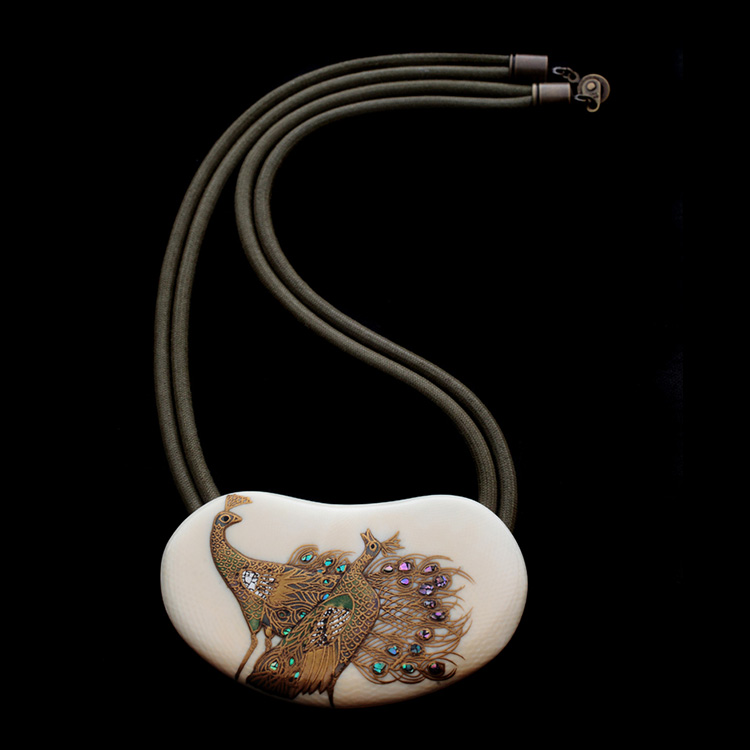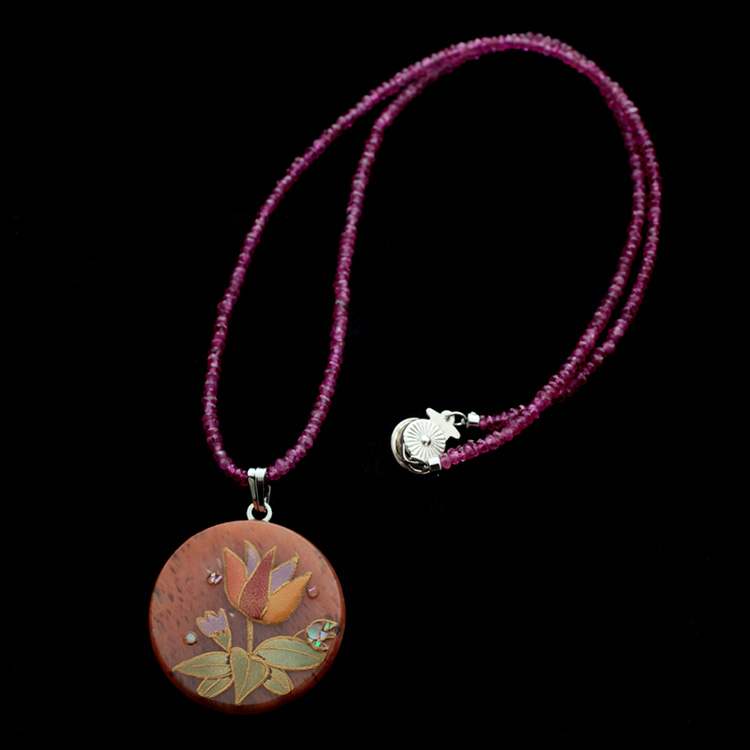 Single-flower vase